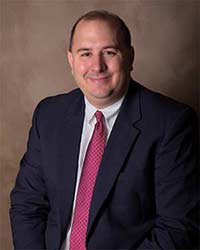 2022 was another wonderful year for Eureka! Our loan department was busy providing more than 220 residential loans and almost 100 commercial loans that helped people buy homes, save money, and grow their businesses. Our deposit team worked diligently to revamp our product offerings to better fit your needs. Our team is excited to help you with all of your banking needs, please contact us!
Our customers and communities continue to believe in us, and we believe in them. Eureka Savings Bank provided more than $54,000 in donations to our communities throughout 2022 while our employees donated more than $9,000 of their own money to charity on Friday jeans days! In addition to financial contributions our employees provided countless hours volunteering in our community. Eureka Savings Bank promised to make a $25 donation to Cops 4 Cancer for every residential loan we closed in 2022 and were able to donate over $8,400 to Cops for Cancer. We are excited to continue this initiative and increase our community impact in 2023 by promising to make a $25 donation to Habitat for Humanity for LaSalle-Bureau Putnam Counties for every residential loan we make in 2023!
I look forward to serving our communities in 2023 with an expanded commercial loan team, greater investment in technology to make banking simpler and more convenient for our customers. Of course, we would enjoy seeing you in person at any of our 5 branches too! Thank you to all of our employees, customers, and communities for making Eureka Savings Bank The Best Place to Borrow - The Best Place to Save.
John F. McCormick

President & CEO